Regular price
Sale price
SGD 0.00
Unit price
per
Sale
Sold out
PRC2402M
The PRC2402M Xtend Pro whole home mesh Wi-Fi system uses the newest mesh technology to support strong and stable Wi-Fi connection for home with an aggregated wireless speed of up to 2100Mbps.

Regular price
Sale price
SGD 0.00
Unit price
per
Sale
Sold out
View full details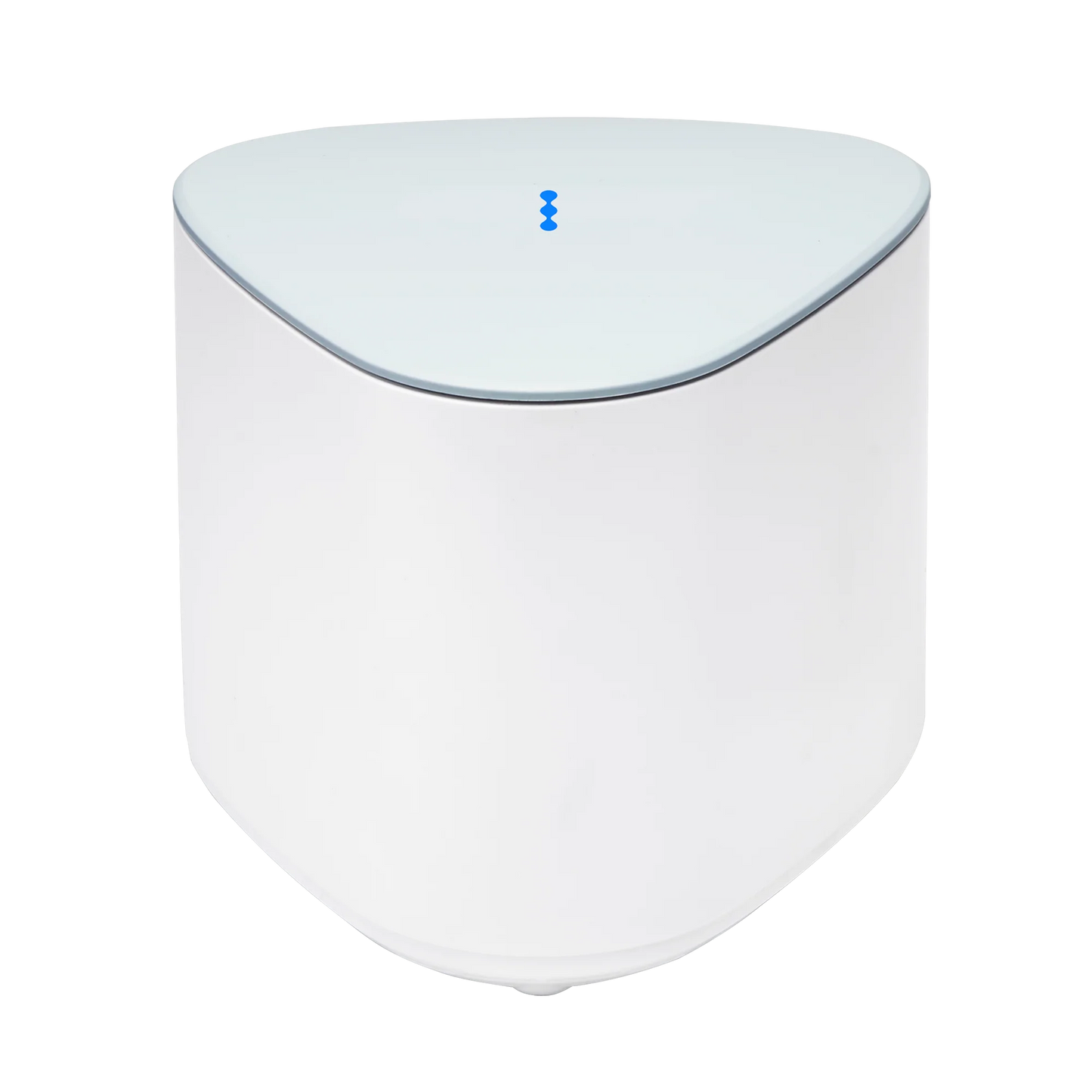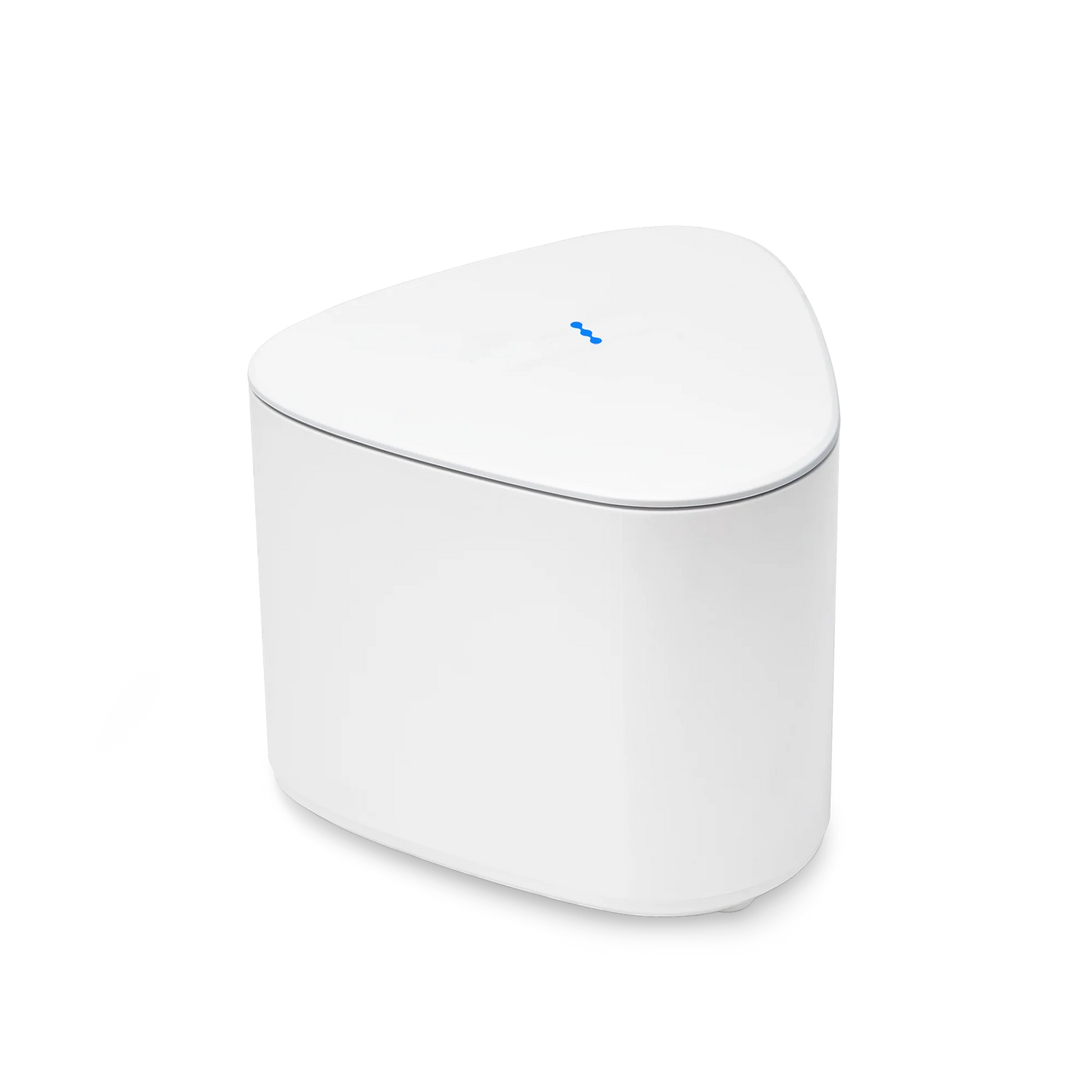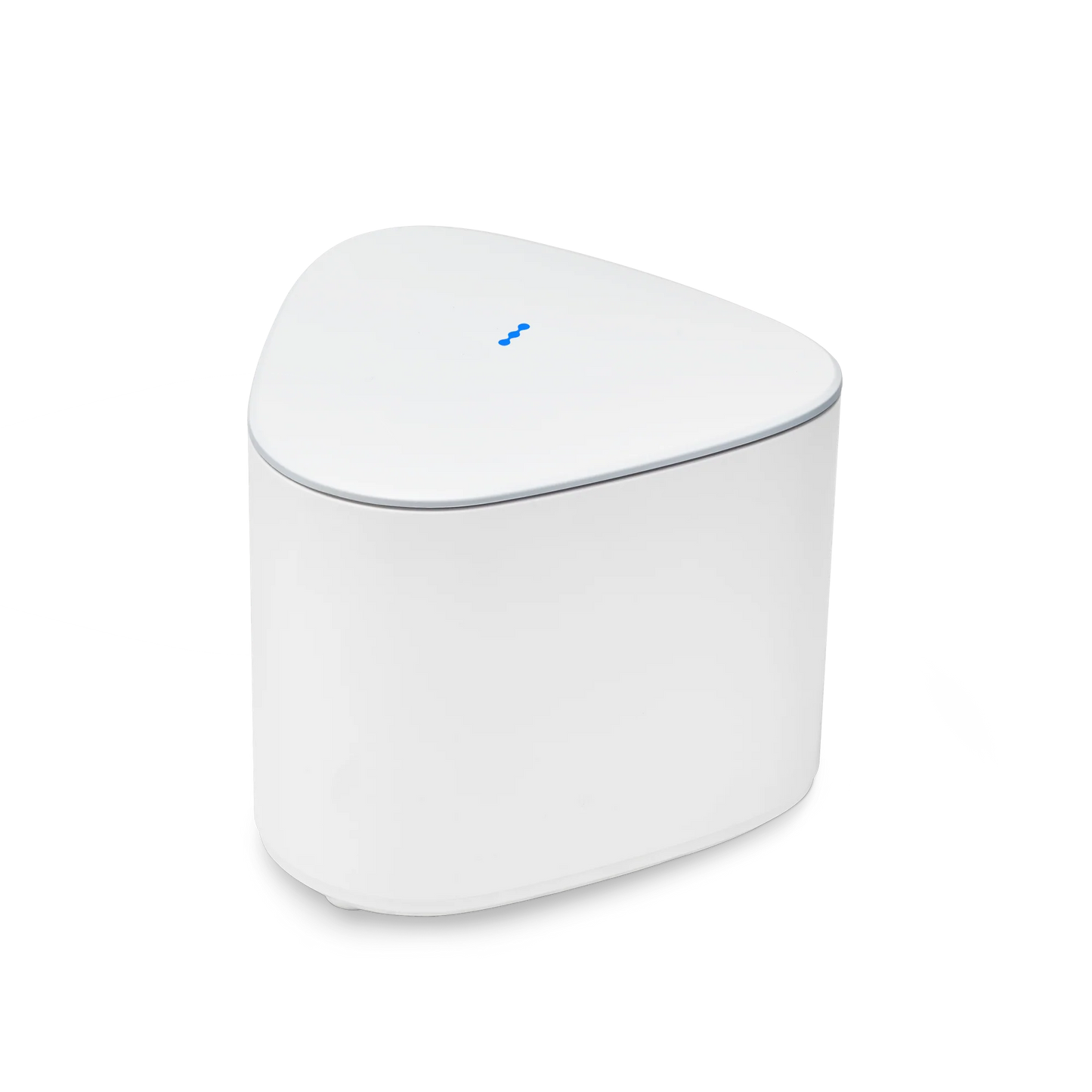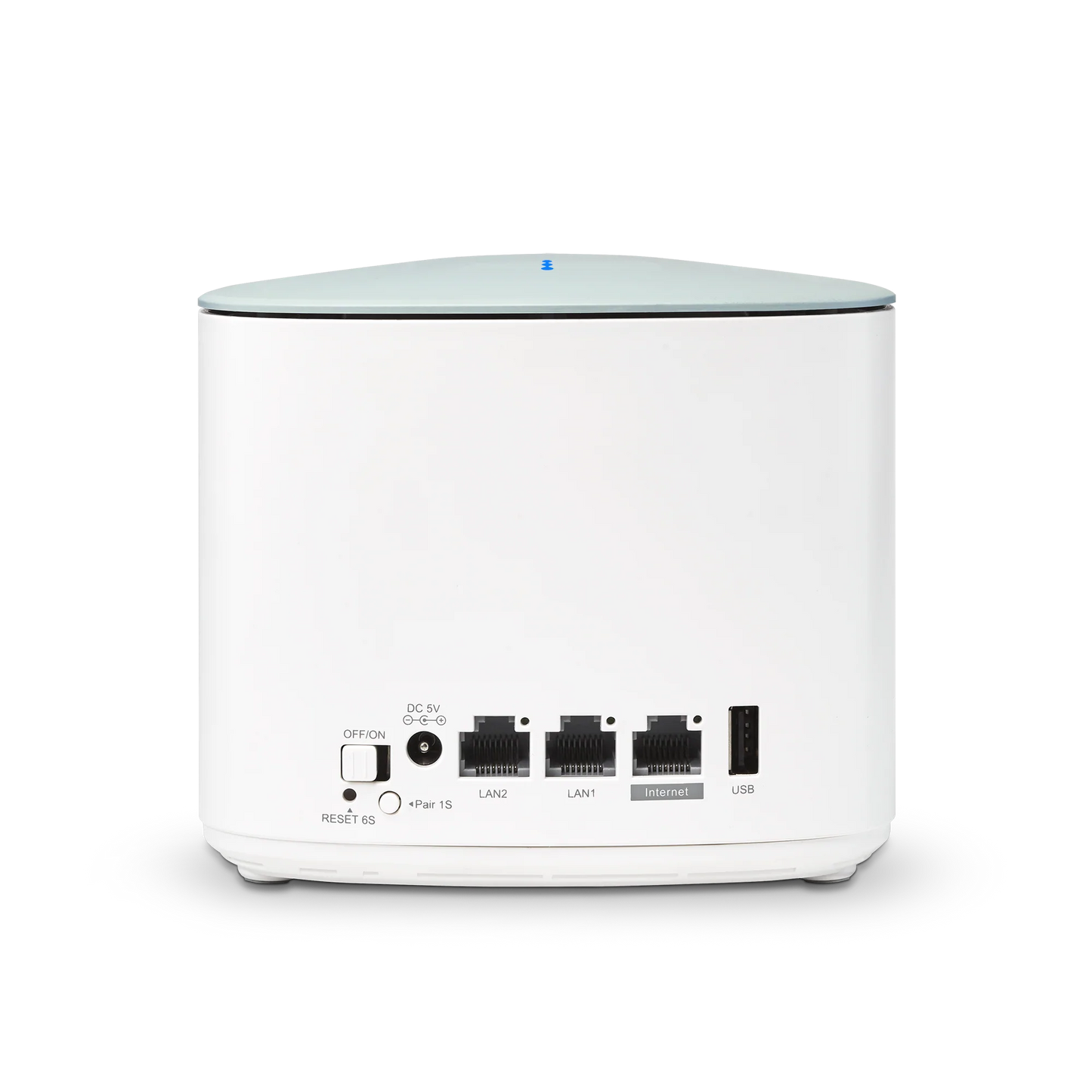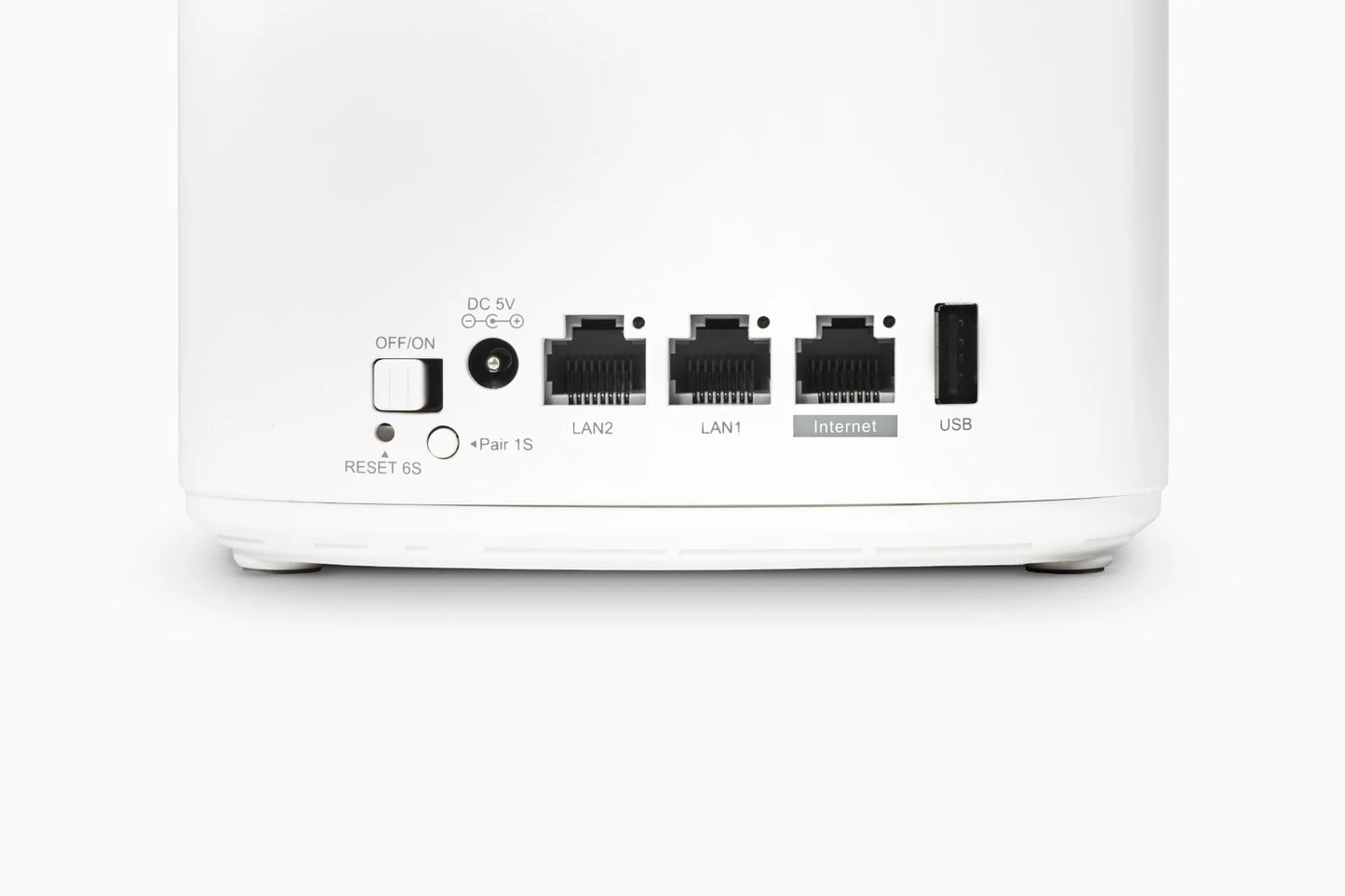 At a glance
High-speed wireless connection
Simple and easy setup
Extended Wi-Fi coverage
mXtend mobile app
USB3.0 for file sharing
Scalable network
Easy setup
TouchLink
Band steering
Seamless roaming
Scale and expand your Wi-Fi coverage to suit your preferences. Don't be limited by the house layout or LAN point locations.
Move around in the house without having to experience disconnection or go through the hassle of manually switching to another Wi-Fi source.
Cyber safe and sound
Safeguard your home network with a firewall and wireless encryption.
Multi-User MIMO (MU-MIMO)
Support MU-MIMO technology that allows multiple devices to get high-bandwidth Wi-Fi signals at the same time, distributing data more efficiently, and giving you the fastest Wi-Fi speeds in your home. You can stream HD movie faster, transfer large image files in seconds and play lag-free game. 
Do more with dual-band steering
Auto-prioritize dual-band capable clients to a less crowded Wi-Fi network to ease congested networks.
TouchLink technology
Share your Wi-Fi with just a simple touch and hold on your Xtend Pro. Can't get anymore convenient than this!
mXTEND mobile app
Manage your Whole Home Mesh WiFi System at your fingertips. You can check your Wi-Fi status, create and manage your guests networks, connect to your smart home devices and many more.
Dimensions
Product
125mm (L) x 134mm (W) x 116mm (H)
With packaging
215mm (L) x 149mm (W) x 120mm (H)
Weight
What's inside the box
Single Pack
• 1 x PRC2402M Xtend Pro
• 1 x Power Adapter
• 1 x RJ45 Ethernet Cable
• 1 x Quick Installation Guide
Twin Pack
• 2 x PRC2402M Xtend Pro
• 2 x Power Adapter
• 1 x RJ45 Ethernet Cable
• 1 x Quick Installation Guide
CB certification
Singapore | IMDA standards | N1811-19
Singapore | Safety Mark standards | 190463-11
Singapore | Cyber Security certification | CSA/021223/T0004
Indonesia | Postel certification | 61874/SDPPI/2019
Philippines | NTC certification
Sir Lanka | TRCSL certification
-
Prolink will provide security updates for PRC2402M up to 31st Dec 2023, and extended support may be provided after the stated date.