Regular price
Sale price
SGD 55.90
Unit price
per
Sale
Sold out
GT-23301
Charge 2 devices simultaneously (1 x USB-C, 1 x USB-A), up to 33W when connected to a single device. Uses latest GaN and Intellisense technology.
Regular price
Sale price
SGD 55.90
Unit price
per
Sale
Sold out
View full details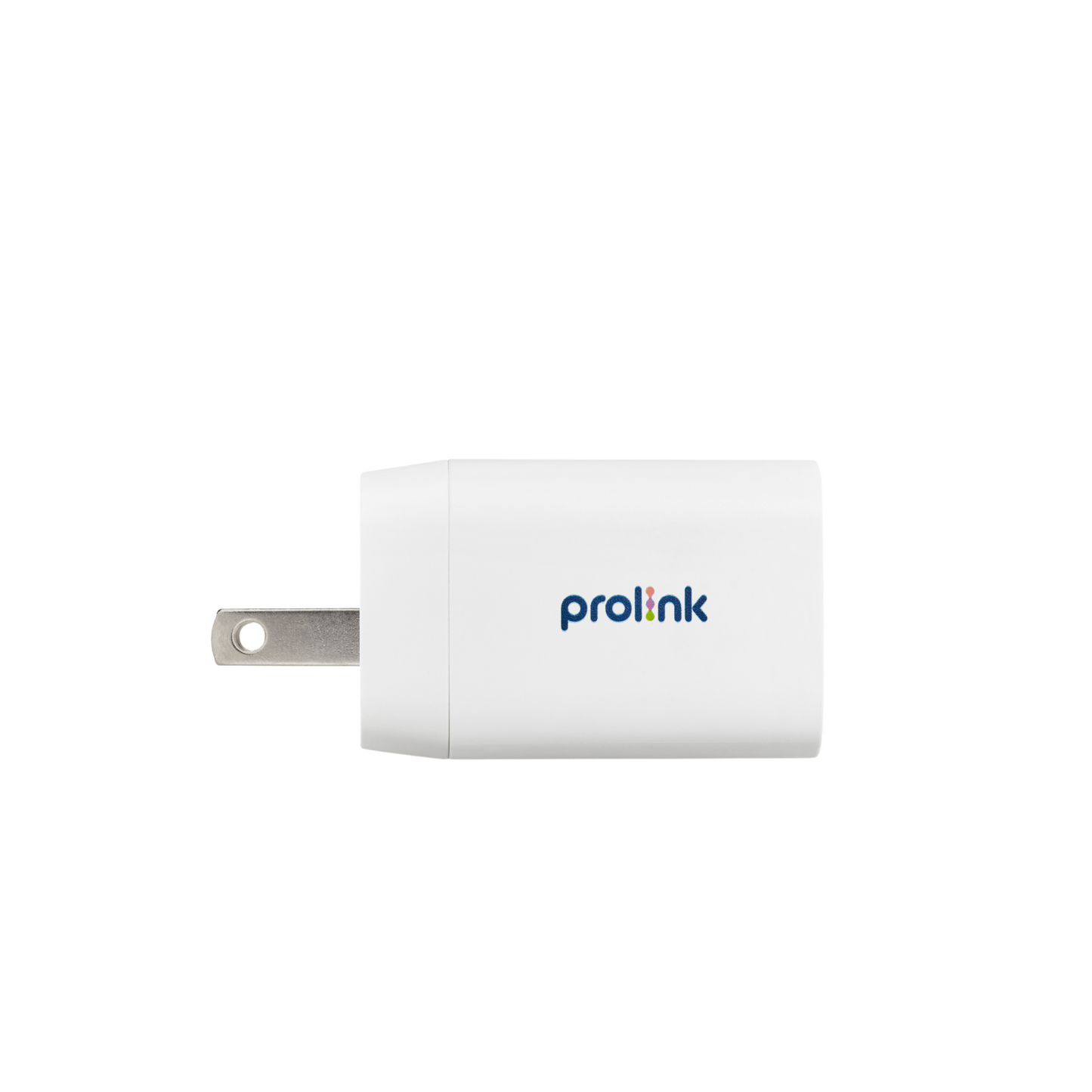 At a glance
GaN technology
1 x USB Type-C Power Delivery 3.0 port
1 x USB Type-A Quick Charge 3.0 port
IntelliSense technology
Over voltage protection

Over current protection

Over temperature protection
Short circuit protection

Overload protection
Million dollar product liability insurance
Powered by GaN
Better thermal and power efficiency, half the physical size and weight, charges 3x faster, longer lifespan.
The future of portable and sustainable power
Better efficiency

The improved characteristics of gallium nitride gives our chargers the advantage of losing far less energy to heat, which allows a higher level of energy efficiency.

Lower temp

GaN-based devices require far less materials as compared to Silicon-based to keep the device cool and working properly and efficiently, even with higher voltages.

Longer lifespan

The closer the charger operates within optimal temperature, the longer the device lasts. Hence, better efficiency = lower temperature = longer lifespan.
Small but mighty
The 33W 2-port PD GaN charger might be smaller than your credit card in size, but it is packed multiple smart charging technology, and delivers just much power as your regular USB chargers.
Super-fast charging
USB Type-C, Power Delivery (PD) 3.0
Compatible anywhere in the world
One tiny charger, three interchangeable heads for you to swap accordingly when travelling to different regions. Remove the heads (or simply fold in with the fixed EU pin) to reduce bulk when packing.
Charge freely
From smart phones to wireless ear buds to gaming consoles, and even your MacBook Air, you can charge almost all your portable devices without any compatibility issues.
We care for your safety
Advanced safety protection

Charge with a peace of mind. All our chargers come with over-voltage, over-current, over-temperature, overload, and short circuit protection.

1 million product liability insured

Insured so that you can be assured. We added an additional 1 million dollar Product Liability Coverage for you to have an ease of mind during usage.
Explore GaN charger series
Regular price
Sale price
SGD 201.00
Unit price
per
Dimensions
Product
71.7mm x 49mm x 43.7mm (UK)
65.1mm x 31.1mm x 32.3mm (US)
78mm x 35.5mm x 32mm (EU)
Weight
Product
65g (UK)
56g (US)
60g (EU)
What's in the box
1 x GT-23301 2-Port GaN PD Charger (EU/UK/US pin)
1 x User Guide
Quick Compare
GT-23301
33W 2-port PD GaN Charger
GT-46801
68W 4-port GaN PD Charger